Winning a Debt Collection Lawsuit: Are You Being Sued by a Debt Collector?
A Debt Collection Lawsuit Can Be Won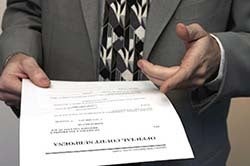 Are you being sued by a debt collector? Winning a debt collection lawsuit is possible by finding and exploiting a technicality in their case – their summons and complaint filed against you.
If you have been served a debt collection lawsuit, don't stress under the anxiety and fear of what might happen, instead, call me at (949) 552-1170 for a Free phone consultation. Let's see if I can help you…
Did You Receive One of These?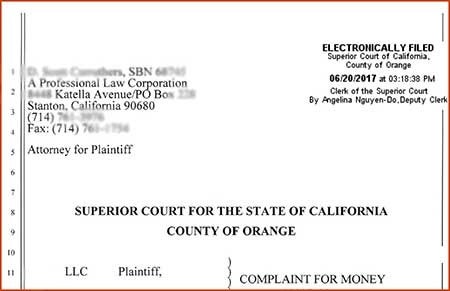 Are You Being Sued by a Debt Collector
If you are being sued by a debt collector – you have more options than you might know. There are many law firms in Orange County and throughout Southern California that are heavily focused on debt collection. Some of these law firms buy the accounts (debt buyers) and then their law firm or subsidiary sues you. Some call these debt collection "legal mills'. Each of these firms sue 100's if not 1,000's of individuals and businesses every year.
No matter who is suing you or what they are called, chances are, you're anxious and stressed out to the max! If you were just served a lawsuit – a complaint for money – you may be able to win the lawsuit based on a technicality.
Most People Do Nothing. Result Is a Default Judgment
Unfortunately, most debt collection lawsuits result in default judgments. Why? Many people served a debt collection lawsuit are frozen by the fear that it is a lost cause. After all, they think: "I owe the money". Others think it will require a huge retainer to a high-priced lawyer to even attempt to answer the summons in the 30-days required. Others simply procrastinate to the very last minute –or miss the date to answer. Some hide the lawsuit from their partner (or themselves) in a drawer somewhere out of embarrassment. Most simply assume there are no defenses –no options– to the claim.
Convinced there are NO options, most people say to themselves: "WHY BOTHER"?
THERE ARE OPTIONS!
If you have been sued by a creditor or debt buyer, you should strongly consider hiring a collection attorney to defend you. Minimally call one. Me for instance. You might be surprised. At minimum, if you suck it up and call, at least you tried – right?
Don't fret. No need to be embarrassed. This is what I do. Give me a fast call at (949) 552-1170. There's no charge to discuss your debt collection problem on the phone. Let's kick this mess around and brainstorm your options.
Technical Defenses to Debt Collection Lawsuits
The plaintiff in a collections lawsuit – the creditor or debt buyer – has the burden of proof to establish the right to collect the debt as well as the amount owed.
Specifically, the plaintiff is required to produce admissible evidence that what is alleged in the lawsuit against the debtor is true. That is more difficult than simply filing the debt collection lawsuit and serving you with a summons and complaint.
One defense tactic is to challenge a debt collector's standing – i.e., challenging the debt collector's right to sue you. The debt collector must prove that it legally owns your debt.
The fact is, the debt buyer did not enter into a contract with you. Therefore, it can only meet the standing requirement by demonstrating that the original creditor sold or assigned the debt to it.
Many courts require that the debt buyer produce documents showing its assignment or purchase of the debt; but this will likely only happen if the creditor's attorney lays the foundation that the debt buyer did not produce the required papers during the pre-trial discovery process. While the issue may be brought-up at trial – and without doing discovery – a debtor is more likely to prevail if he can show the court that the debt buyer did not produce the evidence when asked for earlier.
There are other defenses – i.e., technicalities – to win a debt collection lawsuit against a debt collector, and lack of standing to sue is just one of them.
Even better! – In some cases, a debtor will not have to pay anything to the creditor/plaintiff using the rules of evidence, and the rules related to discovery.
Settle Lawsuit for Less Than What Is Demanded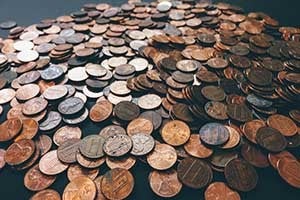 'Pennies on the dollar' is a very common result of my negotiating on my client's behalf. Even if we are not able to get the lawsuit tossed on a technicality, are you aware that most collection lawsuits can be settled for much less than the initial demand?
Many clients have thanked me over the years for the unexpected savings on an otherwise solid case. In those cases where there is no technicality to exploit, very often my fees are more than offset by the settlement agreement I can negotiate on their behalf.
Consider Challenging Your Debt Collection Lawsuit
Rather than do nothing; resulting in a default judgment for the amount demanded AND OFTEN the piling on of attorney's fee as well, consider challenging your debt collection lawsuit. It costs you nothing to bounce it off of me. Hopefully, I'll have some promising feedback; allow some daylight to shine in the darkness that is the summons you're staring at. Call me at (949) 552-1170 for a free Phone Consultation. Let's discuss your summons. You might feel better after brainstorming your options.
Orange County Litigation Attorney John J. Hamilton is founder of the Law Offices of John J. Hamilton, a Southern California law firm specializing in debt collection lawsuit defense and debt settlement. We can help you if you are being sued by local collection firms such as Bank of America, Citibank, Wells Fargo, American Express, Capital One, FIA Card Services, Midland Funding, Hunt & Henriques, Zwicker & Assoc., Patenaude & Felix, Harris & Zide, Portfolio Recovery, Rory Clark, Legal Recovery Law Group, LVNV, The Moore Law Group, Michael Sipes, CACH LLC, Suttell Hammer & White, Mountain Lion Acquisitions, SFM-6, LLC, D. Scott Carruthers, Persolve, Mandarich Law Group, Zee Law Group, CIR Law Offices, Cavalry SPV, GCFS, Winn Law Group, National Collegiate, and the many other firms out there causing stress and anxiety in people's lives every day…
I can help but only if you call 949-552-1170
Orange County Attorney John J. Hamilton Is Just a Phone Call Away!
Go ahead, find out if you have a case, fill in our CASE EVALUATION form and Mr. Hamilton will respond with answers you need.
Client Reviews
Contact Us Now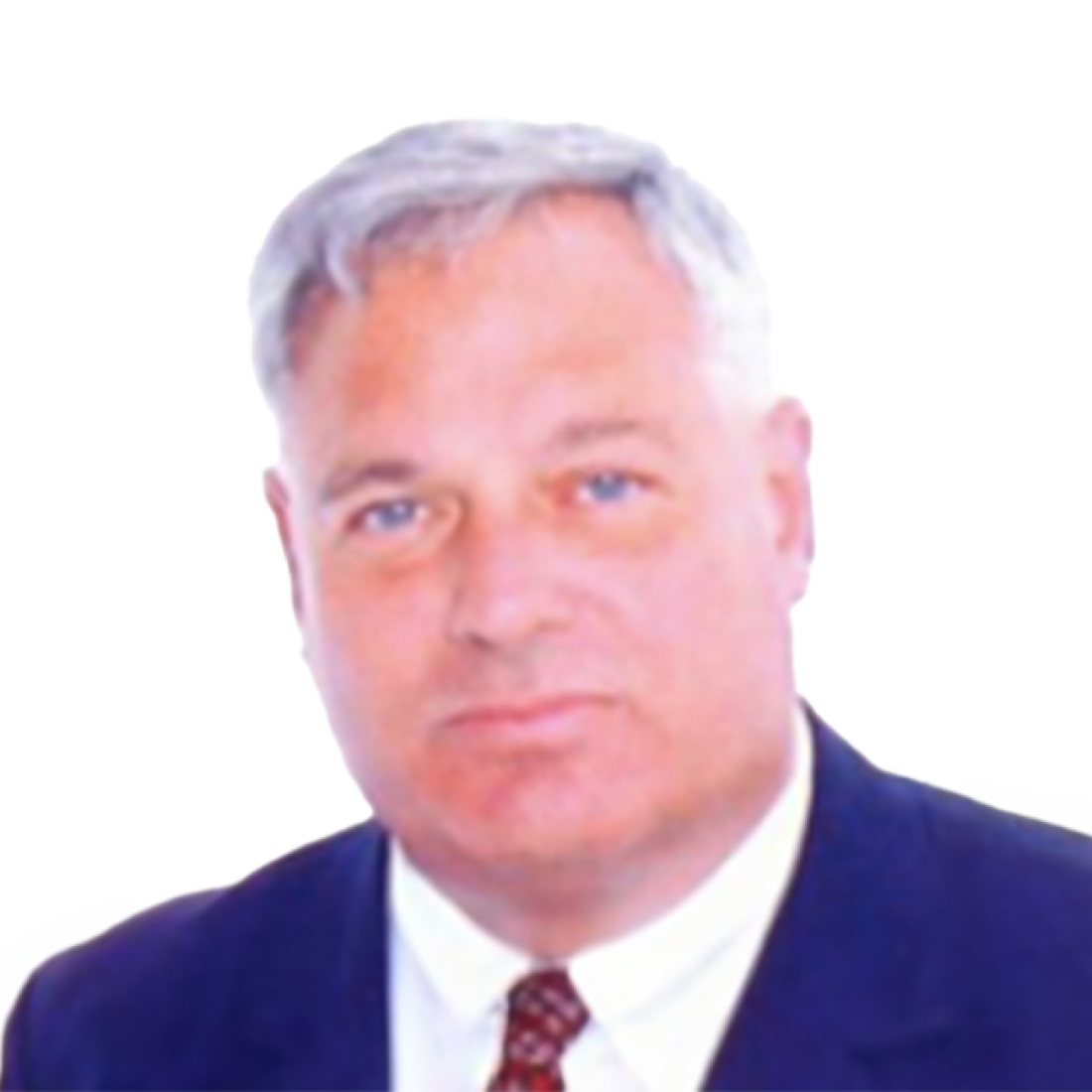 Free Consultation (949) 552-1170