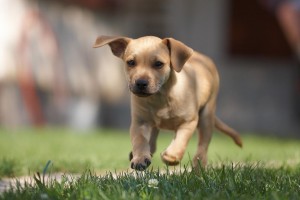 A California woman is suing a vet's office for $1 million claiming that they threatened to report her for animal cruelty for declining a $10,000 dog surgery that she was unable to afford.
Karen Kelly took her dog Mojo to a veterinary clinic in Tustin after Mojo was hit by a car in 2011. Kelly was told that necessary surgery would cost $10,000, reports ABC News.
Kelly's suit for civil extortion alleges that she tried to get the money but couldn't. The clinic allegedly threatened to report her for animal cruelty if she insisted on taking her dog home.
'Animal Cruelty' Threats
In the face of Advanced Critical Care and Internal Medicine Inc.'s alleged threats to report Kelly for animal cruelty, Kelly took Mojo home. The dog remains alive today at the age of 15, reports Opposing Views.
Actual animal cruelty, as defined by the California law, is when a person maliciously and intentionally:
Maims, mutilates, tortures, wounds, or kills an animal;
Inflicts unnecessary cruelty on an animal; or
Subjects an animal to needless suffering.
It is difficult to see an intent to subject Mojo to "needless suffering" by having Kelly take him home (unlike piercing your cat's ears). And it is unlikely that any prosecutor would be interested in charging Kelly with animal cruelty for making decisions on behalf of her pet's health and welfare.
Alleged Extortion and Duress
Kelly's suit claims that she signed an agreement to pay the clinic more than $1,300 for services already rendered by the vet's office, under duress. She further alleges that the clinic said she would be turned over to collections and that it was "the only way to get her dog back," reports ABC News.
The clinic is not being charged with criminal extortion. Rather, the suit asserts a claim of civil extortion, which is laid out in California case law as being a written correspondence that:
Expressed an illegal threat,
Was delivered by the defendant with intent to extort money or property from the plaintiff, and
Caused harm to the plaintiff due to the defendant's actions.
Threatening to turn Kelly in for animal cruelty would likely constitute an illegal threat, because the vet's office allegedly accused Kelly of a crime and threatened to report her unless she agreed to pay their bills the next day.
Her lawsuit also alleges intentional and negligent infliction of emotional distress, both of which may require Kelly to provide proof of how the clinic's actions affected her mental state or physical health.